Magazine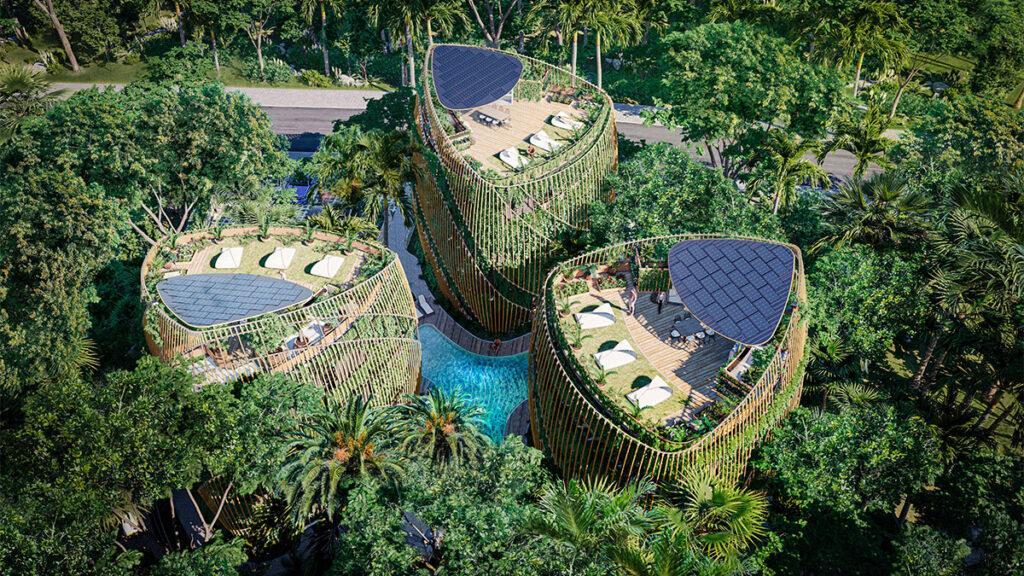 In harmony with nature
So, what does "Noom" actually mean? While Sanzpont [arquitectura] and Pedrajo + Pedrajo Arquitectos don't exactly reveal this, their "Living the Noom" concept is pretty clear: it's all about a fresh take on housing. With environmental protection and quality of life as a top priority.
When you contemplate their creation, it's immediately obvious that brothers Victor and Sergio Sanz Pont really care about sustainability and quality of life in harmony with nature. And these are priorities that are more crucial now than ever before. It is a philosophy that has been successful for the Barcelona-based architects Sanzpont, whose company was established in 2004. In the meantime, the studio has won multiple awards and has opened additional offices in the Mexican city of Cancún and in the US metropolis Chicago. One of their current projects further showcases what these two visionaries are striving for – and capable of: the residential development "Living the Noom" arouses a powerful desire for sustainable living close to nature.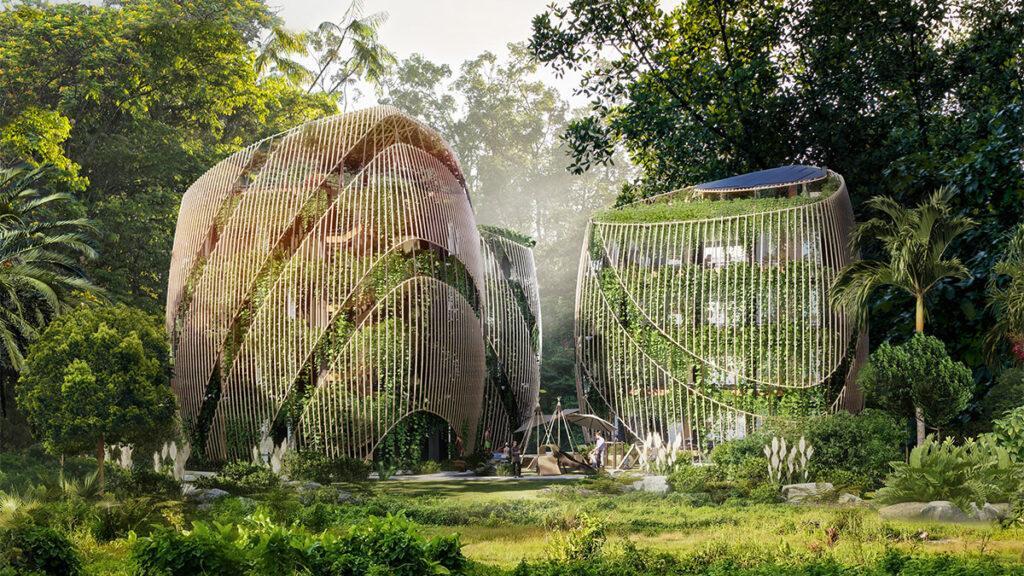 At first glance, the creation designed in collaboration with Pedrajo + Pedrajo Arquitectos appears like a luxury holiday resort. But it isn't – despite the fact that the renderings of the design would look perfectly at home in a glossy travel brochure for the popular holiday destination Cancún on the Mexican coast. You immediately notice the architects' focus on wellness, recuperation and an appreciation of nature. And although this is certainly the intention, they step away from the standard approach: "Living the Noom" seeks to offer all of this over the long term, rather than just for a holiday. In the shape of a home that promotes a healthy lifestyle without impacting the environment.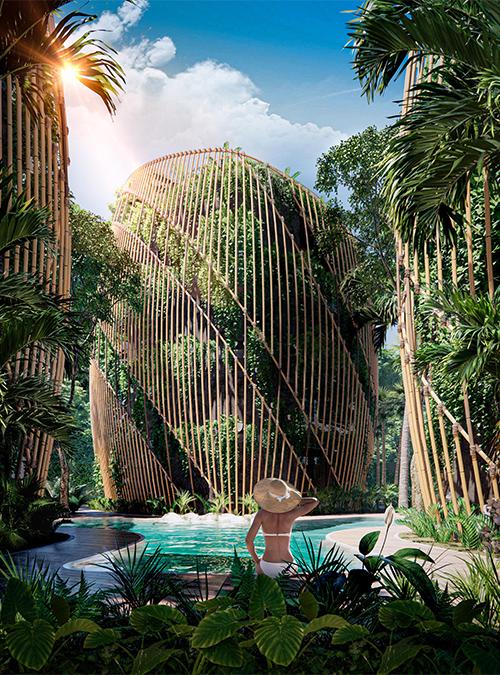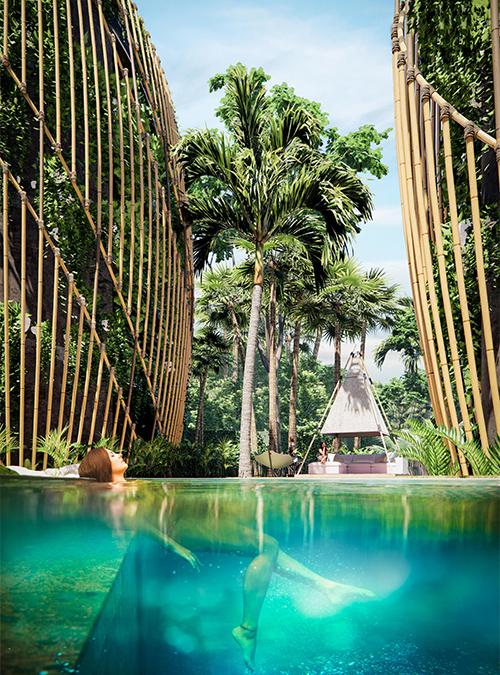 "Noom is a refuge, an organic and visionary concept that aims for wellness," the project description reads. "It creates something exceptionally radical. The evolution of a more natural way of life. A sanctuary of conscious life."
Ten aspects of healthy living
The architects are convinced that a healthy home must integrate a number of different aspects. And they believe these fall into ten thematic categories: air, water, nourishment, light, movement, thermal comfort, sound, materials, mind and community. As far as the important "wellness" factor is concerned, the designers of "Living the Noom" go even further. Their specifications include a pet-friendly concept, fitness offerings and artworks, amongst other things.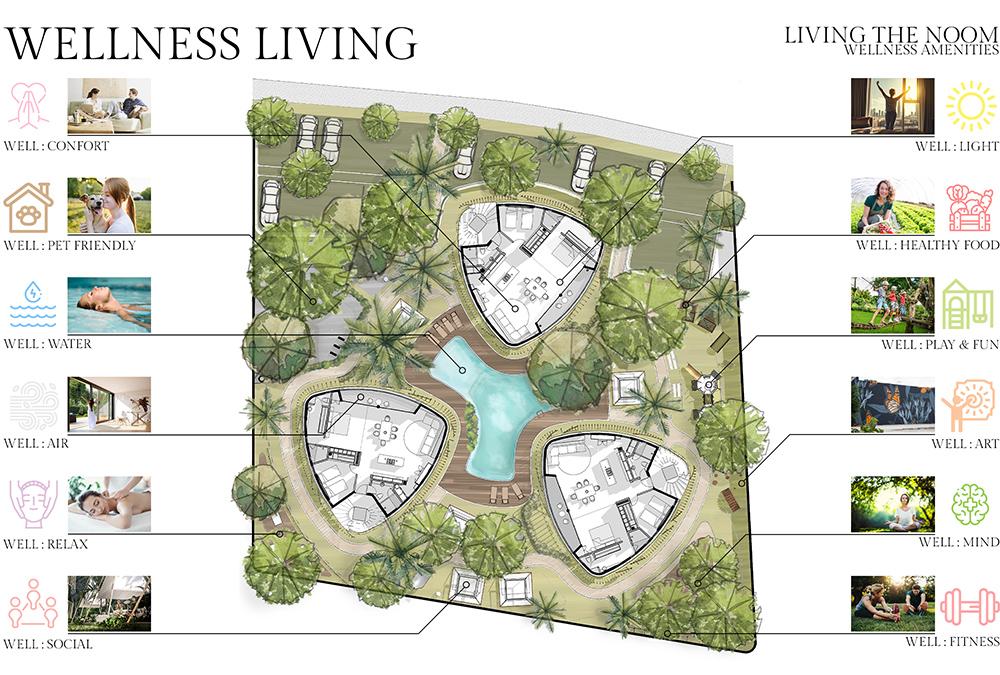 These are basic principles that Sanzpont and Pedrajo + Pedrajo translate into architectural language in the design of the residential complex "Living the Noom". The project comprises three four-storey buildings, each with its own roof garden. With a concrete structure, the buildings each have an independent, green bamboo façade.
Flexible layout as a priority
Each floor is designed as an open space that allows for a variety of configurations. Future residents are able to plan the layout according to their individual ideas. This is also why the building technology runs between the exterior wall and the green bamboo skin.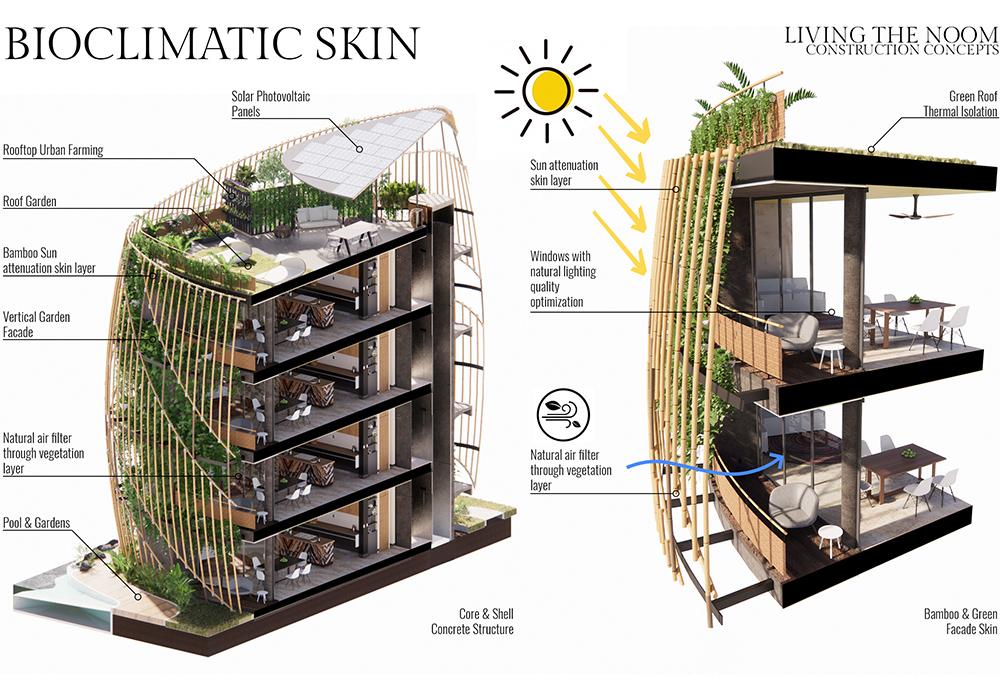 The apartments are either 120 or 60 m² in size and offer up to three bedrooms. All the interior spaces are illuminated with natural light. Thermal insulation and natural ventilation are key aspects of the concept. All units have access to the urban gardens on the roofs, where residents are even free to grow their own food. There are additional open spaces that serve as areas for relaxing and socializing too.
Mindful land usage
The project was designed for a 2,046-m² plot. However, the buildings only take up 30 percent of this area, which means the majority of the existing vegetation remains intact. And if that weren't enough: 2,500 m² of the surface area "consumed" by the buildings is "restored" in the form of green roofs and façades.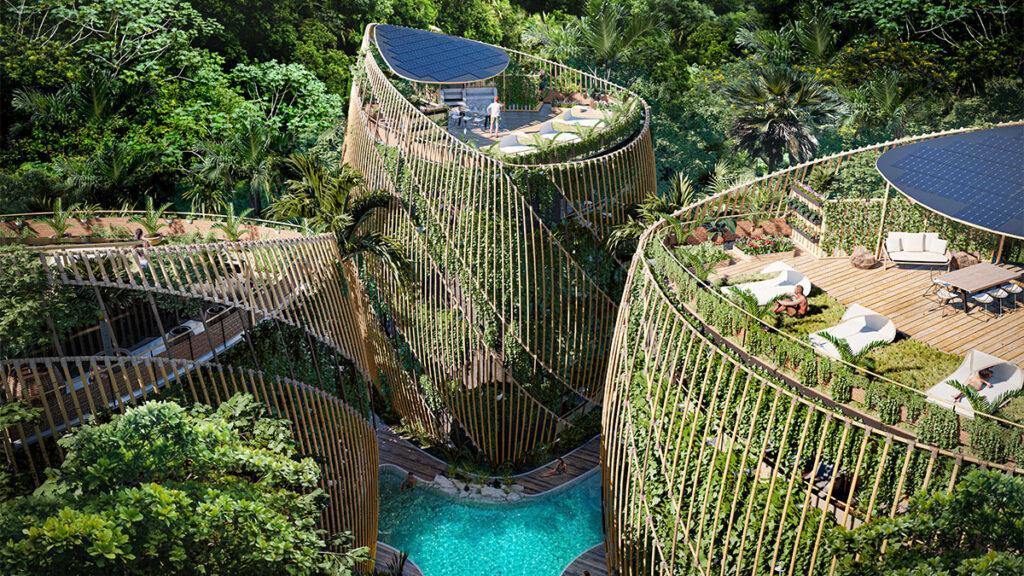 It goes without saying that the "Living the Noom" architects chose to use sustainable, local materials. A minimum impact on the environment is a prime concern even during construction of the complex. They emphasize: "Our duty should be to improve each place where we decide to build. We must simply coexist and have respect for the Earth."
We have the duty to coexist instead of destroying the environment.

Sanzpont arquitectura
The "just eliminate and destroy everything in order to accommodate" mindset is unbearable for Sanzpont. It is also the reason why they decided to only occupy a maximum of 30% of the land: "We made the commitment to respect the existing trees, in addition to providing even more green area than we found. And so we ultimately manage to increase the total green area by 130%."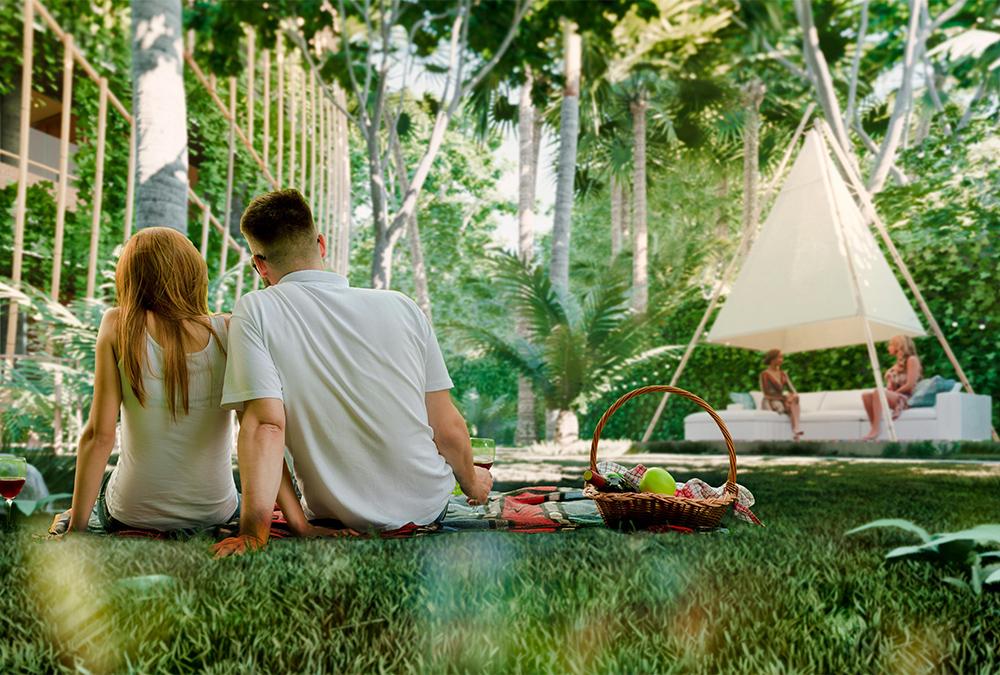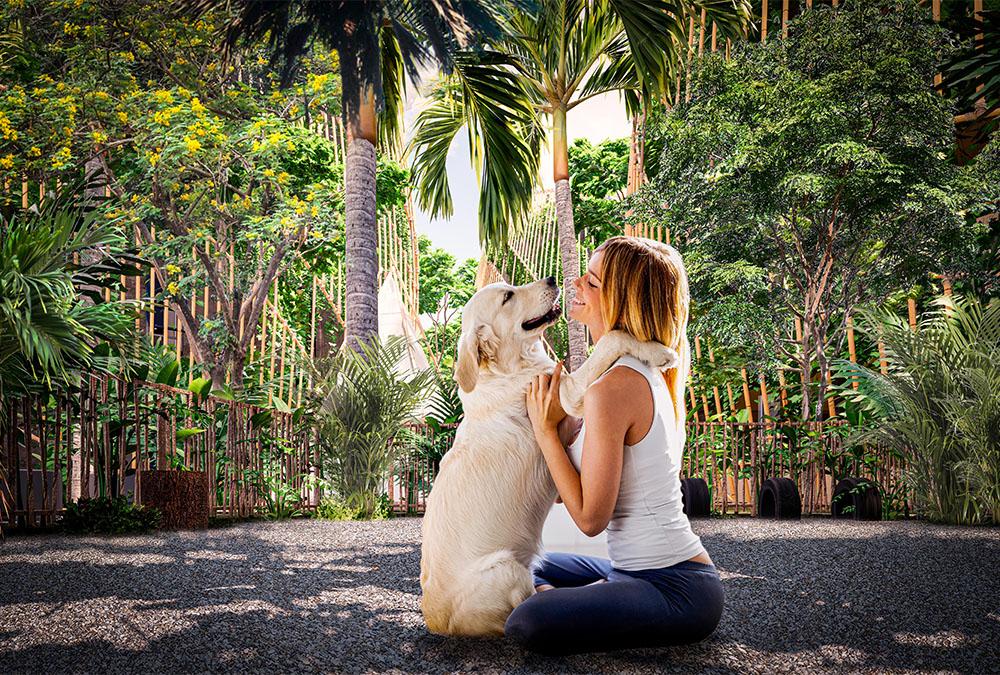 "Living the Noom" was designed to be replicated on different plots of land. The flexible concept can accommodate various configurations that adapt to the available space. According to the developers, this is achievable while still providing for optimum natural ventilation.
"Living the Noom" promotes sustainability
The unusual project integrates bioclimatic and sustainable strategies. These include rainwater collection and utilization, wastewater separation and wetland for treating grey water. Biogas and composting systems are also planned, as well as vegetation cover that creates a barrier against pollution and reduces the heat island effect.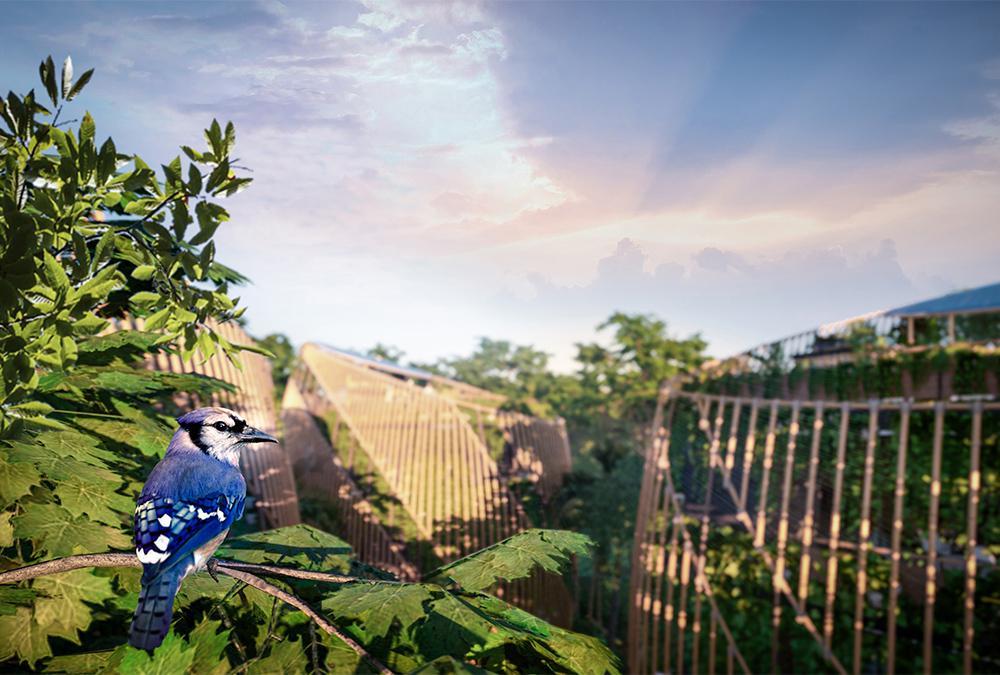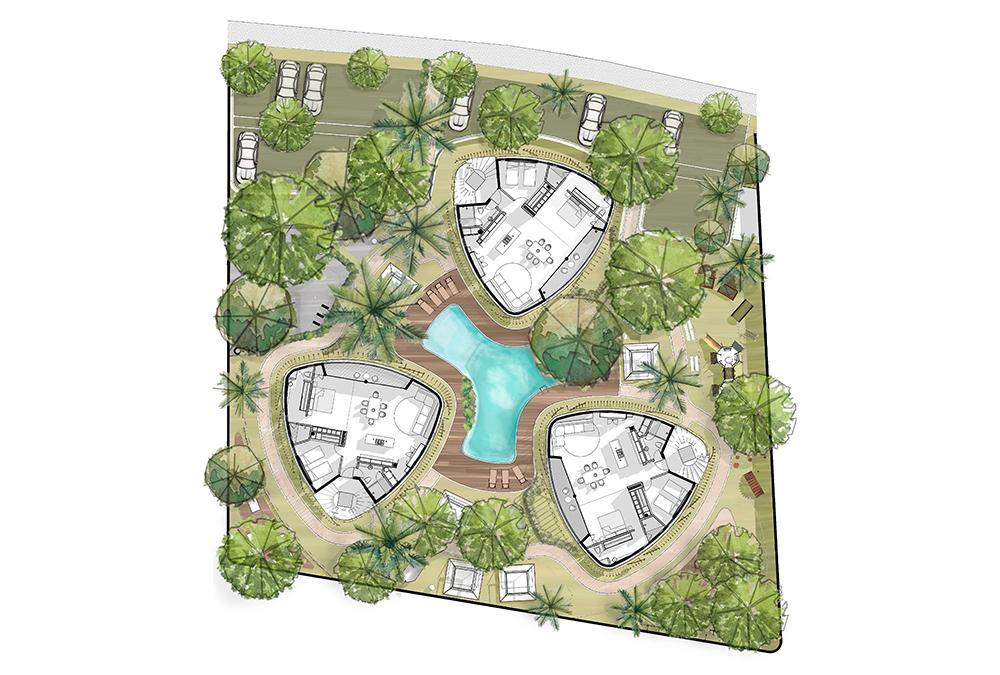 Ideal positioning of sun protection elements and solar panels is determined with the help of digital simulations and analyses. This allows "Living the Noom" to realise 85 percent energy savings, the architects say.
Quality of life in a community
But objectively measurable benefits alone aren't enough for these visionaries. For them, achieving quality of life and sustainability are goals that require more complex measures. And a holistic approach.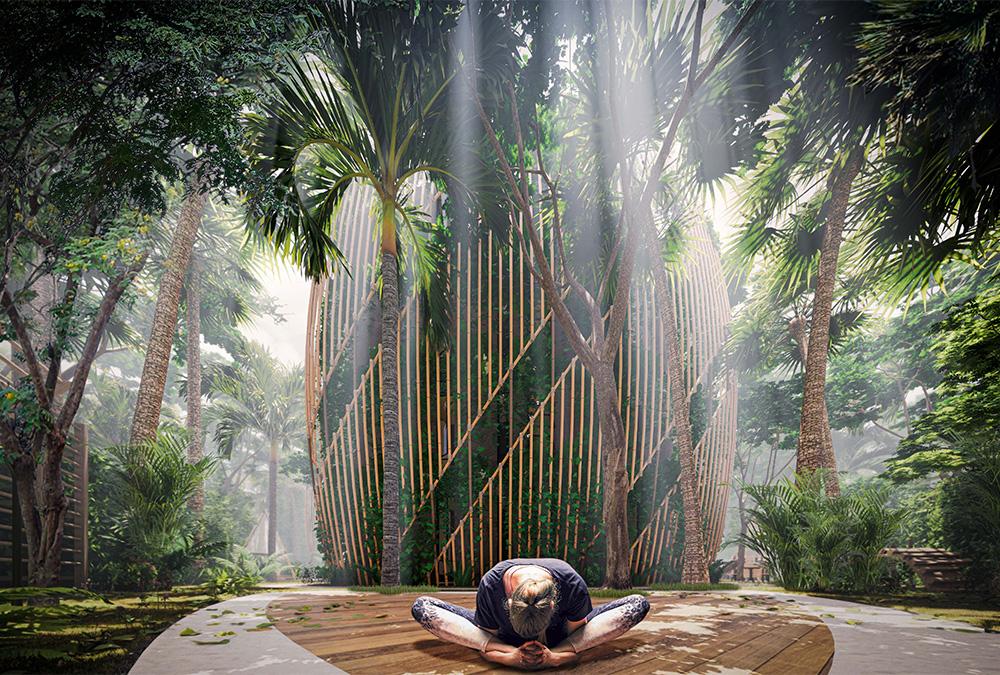 The architects describe what they hope to achieve with their project: "We want to create a community that promotes artistic expression, invites people to exercise, practise yoga and meditation, live with nature every day at all times, promote a healthy diet, be designed for all family members through pet-friendly spaces, and also truly create a community of people who share life with the same values."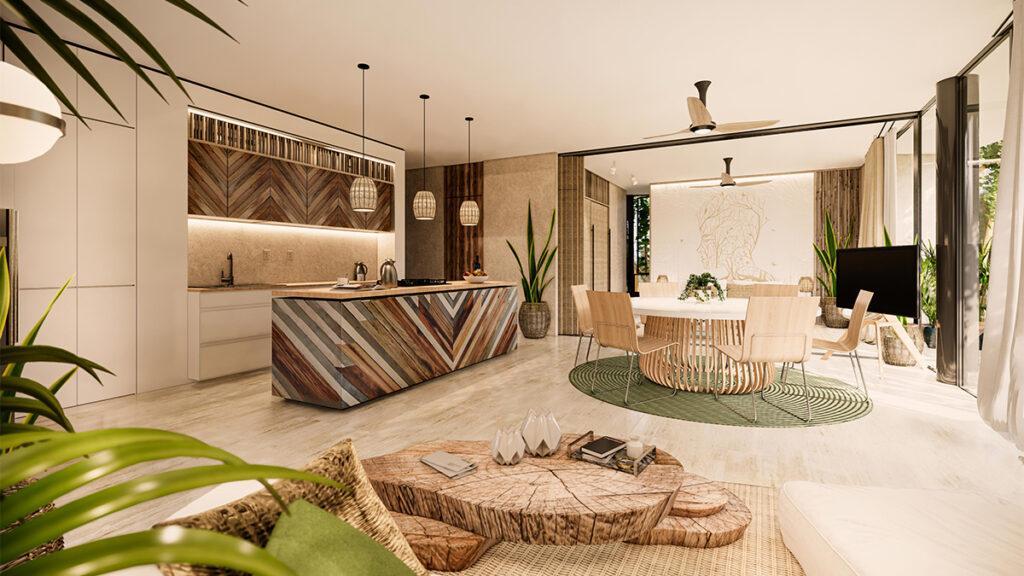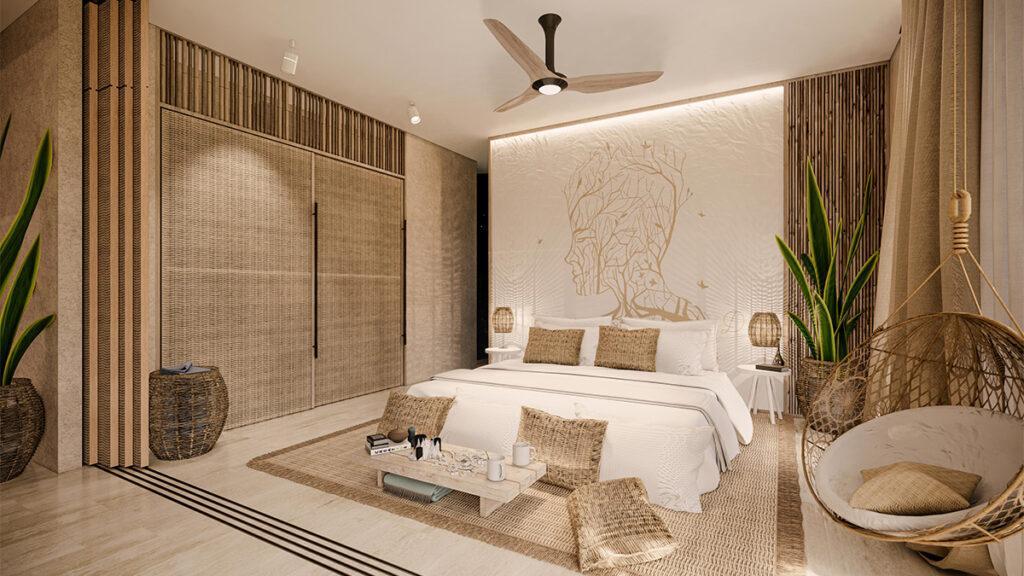 Many of the features that define "Living the Noom" can also be found in current projects from other forward-thinking architects. Such as in Vincent Callebaut's concept for Aix-les-Bains, which promotes urban food production. Or in Powerhouse Company's HOLT complex, which creates an urban woodland with lots of community spaces for social interaction.
For people and nature
Sanzpont and Pedrajo + Pedrajo's much smaller concept is set apart from major projects like these as it is possible to take it elsewhere as well. In many respects, it coincides with the goal of the organization "We the Planet", a global platform that champions measures for ensuring a good future for all living things, the natural environment and our planet. Their projects, such as the Floating Campus, are also based on a commitment to return to nature at least as many resources as are consumed for the construction project.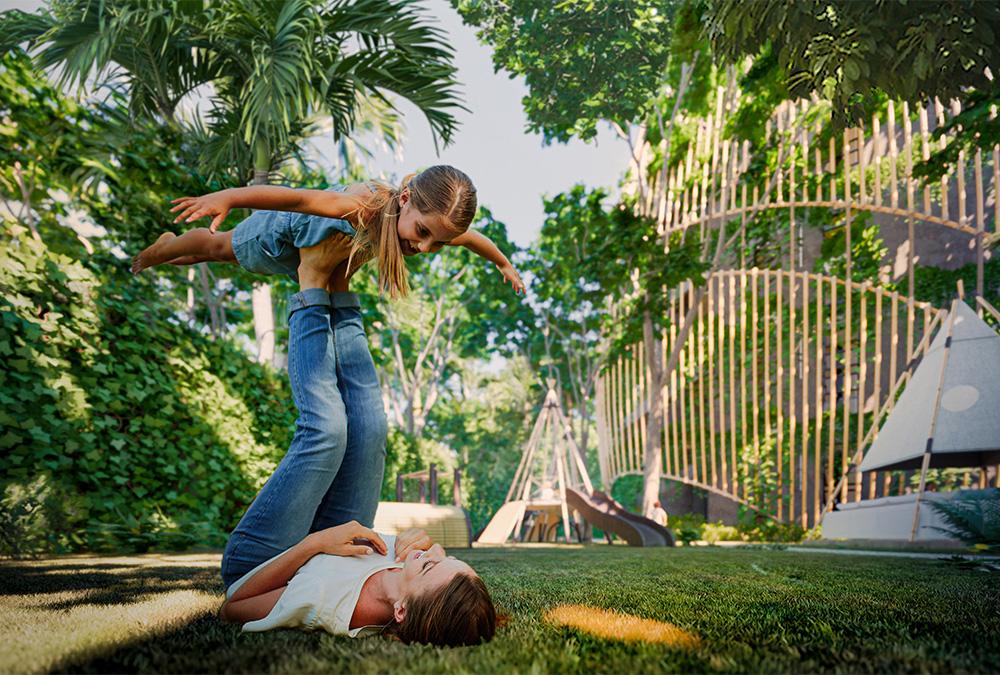 The fact that the innovative team's concept has the potential to impress was confirmed by an award they recently won: "Living the Noom" was placed first in both the jury ranking and the "Popular Choice" poll at the A+Architizer Awards 2021. Category: Unbuilt / Multi-Unit Housing with less than ten floors.
One quote from the architects' project description is likely to garner additional favour, especially with the general public. It reads: "The most important thing in real estate products should not be the business, but rather bringing people who are like-minded closer together, to improve their quality of life."
Text: Elisabeth Schneyder
Images: Ali Garcia, Victor & Sergio Sanz Pont, Jose Miguel Cano, Waldir Hernandez, Ismael Morales, Rodrigo Frias
Other articles
that might interest you