Magazine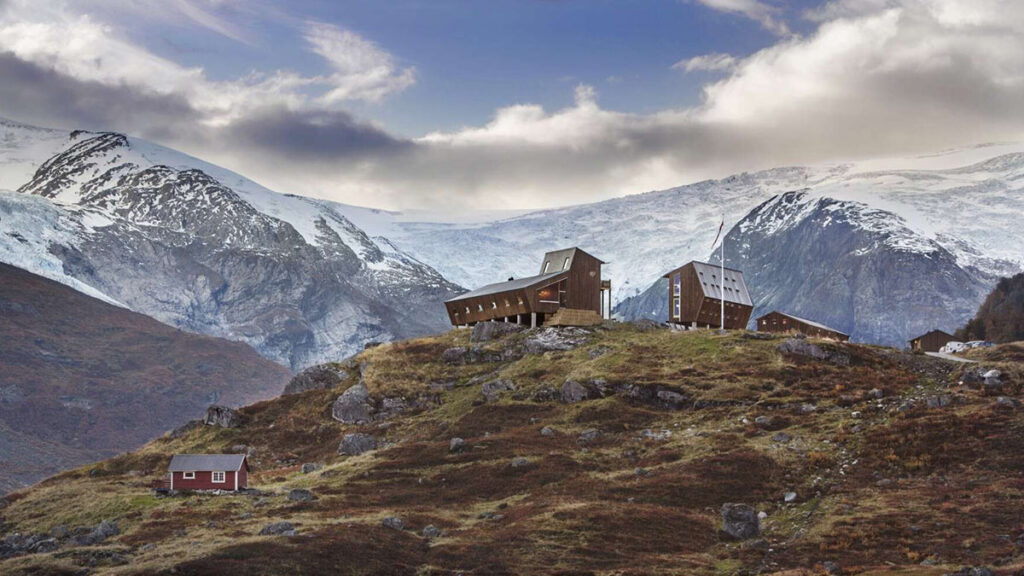 The oblique cabins of Tungestølen
Snøhetta creates high-calibre architecture, including accommodation at high altitudes amidst Norway's glaciers. The architects have enriched the Tungestølen mountain cabins with a special feeling of hygge.
Spectacular architecture coupled with sustainable building is usually at home in urban settings. But Norway's towering mountains are now the backdrop for contemporary architecture that is a welcome retreat after a long hike. Tungestølen is found on a plateau at the foot of Jostedalsbreen, Europe's highest mainland glacier. These mountain cabins have far more to offer than the usual food and lodgings with a dormitory full of mattresses. And so it is no coincidence that the project was designed by Snøhetta, one of the world's most prestigious architectural firms. Their client was Luster Turlag, a local branch of the Norwegian National Trekking Association.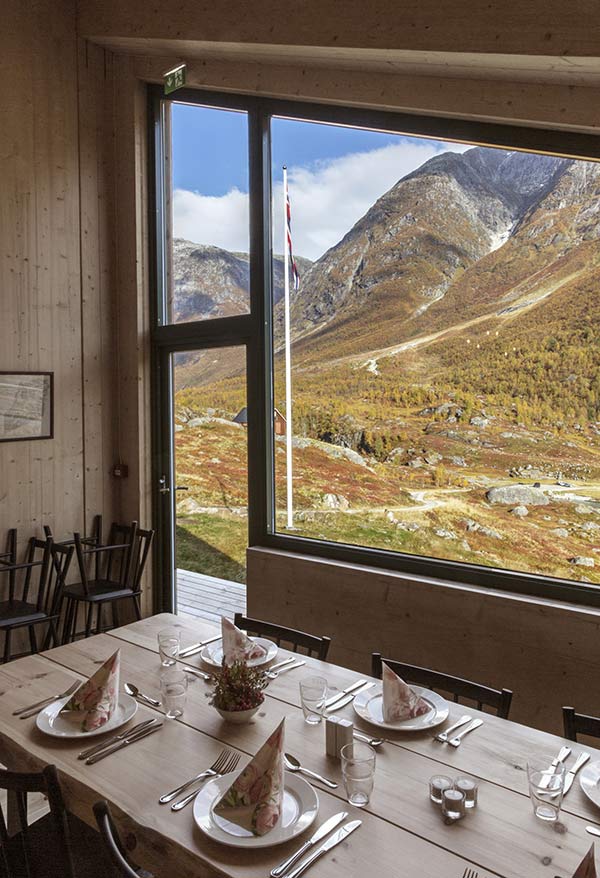 The demolished house
It is quite unusual for a small hiking club to initiate an international architecture competition for the construction of a mountain cabin. There is a story behind it all, though. On Christmas Day in 2011, a cyclone swept across Norway and its neighbouring countries – and sadly, the original 100-year-old Tungestølen cabin was completely destroyed. Luster Turlag consequently joined forces with the village of Veitastrond to raise funds for a new solution, and launched the competition in the search for ideas.
The playful shape of the cabins frames the mountains and valleys outside through angular and panoramic windows.

Snøhetta, architects
The winning design by Snøhetta comprises a constellation of nine pentagonal forms that redesign the traditional shape of cabins. The sharp gable of the "oblique cabins", as the architects call them, is not at the top here. Instead, it is at the side, facing the wind, to minimise the surface area in this direction. It is a shape that is perfectly suited to coping with the region's harsh climatic conditions. At the same time, the design lends the Tourist Cabins their powerful and genuine identity.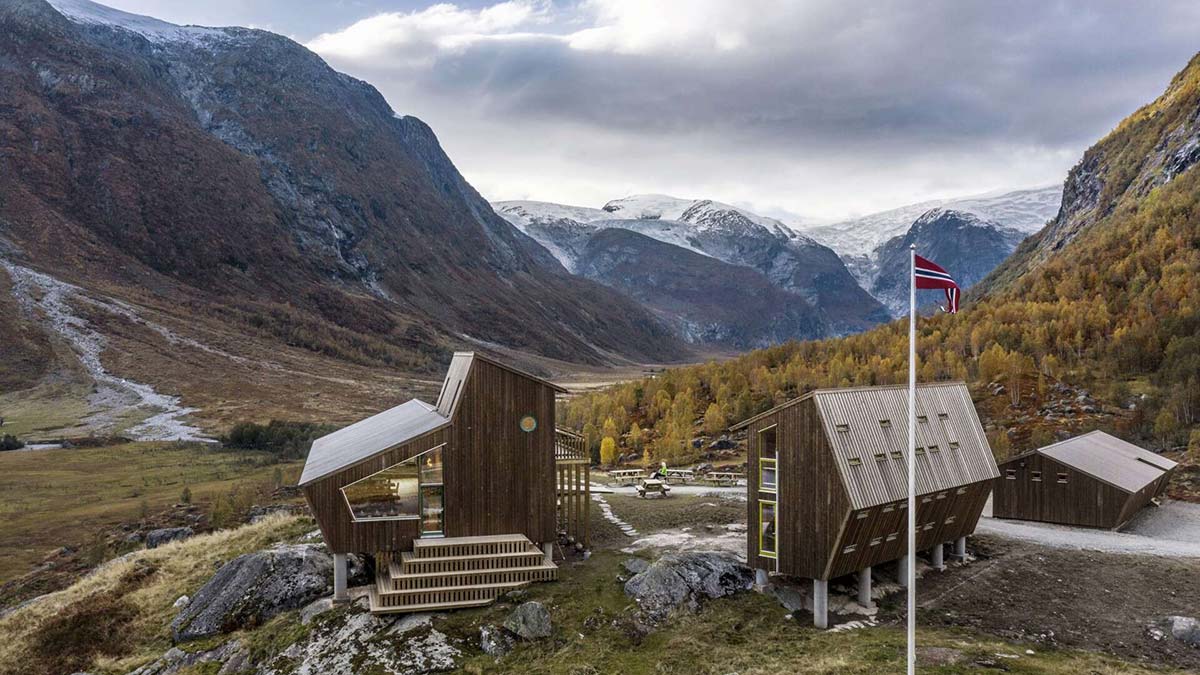 Nordic hygge
Once inside, hikers and alpinists experience a stylish Scandinavian feeling with an abundance of wood. Large, pentagonal windows offer guests stunning, sweeping views. Yet the unpretentious dining room with its black wooden chairs and ceiling height of up to 4.6 metres could easily pass for a city hotspot.
Especially restful hygge – the expression used for feeling snug and cosy in Nordic countries – can be enjoyed in the lounge. It offers a spacious window seat for tired glacier explorers around a crackling open fireplace. An expansive view of the spectacular mountain landscape is omnipresent. The architects describe the experience as follows: "The playful shape of the cabins frames the mountains and valleys outside through angular and panoramic windows."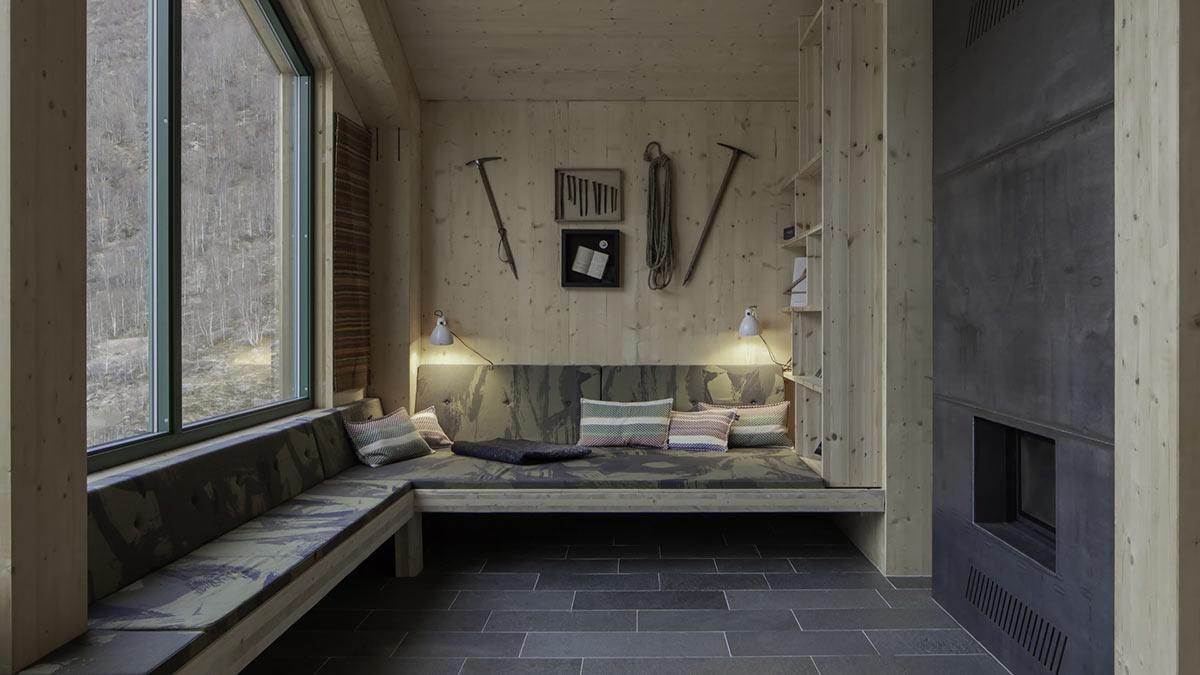 The sleeping facilities consist of a larger dormitory with cosy berths and a smaller cabin for people who prefer greater privacy. Altogether, Tungestølen is currently able to accommodate about 30 guests.
Combining old and new timber construction
The cabins have been built with timber and have a glulam frame (glued laminated timber). As is customary in contemporary urban timber construction, the walls and floors are made of cross laminated timber (CLT). The facade is clad with malmfuru (ore pine).
This is the heartwood of old-growth mountain pines that has been made more resinous and thus more resilient as the trees were left to bleed. It is an ancient technique predominantly used in the Middle Ages for Scandinavian stave churches that are still in existence today.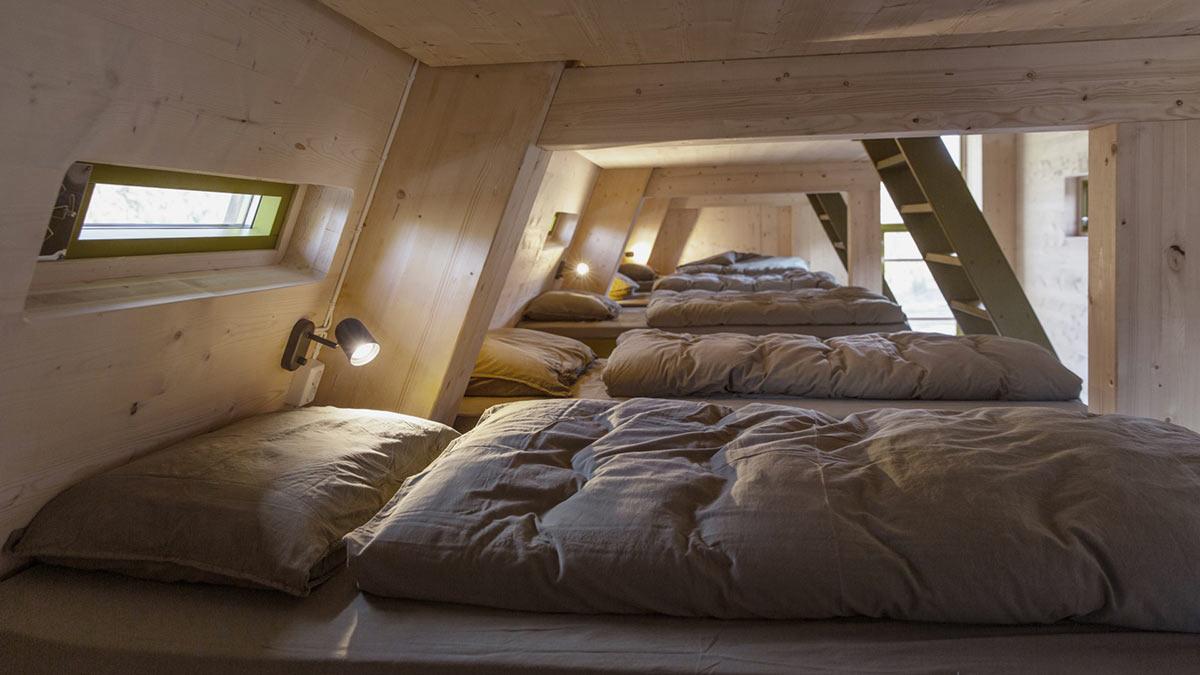 With this combination of new and old styles of construction, Snøhetta creates a link between the past and future. Frequently, it is especially old traditions and techniques – from the Japanese wood sealing technique shou sugi ban to the clay house – that enable construction techniques to become more climate-friendly.
An associative approach
You could say that it is a speciality of this global architecture firm to develop architectural projects with the greatest possible degree of awareness. Not overthinking, but not being showy either. Snøhetta describes this associative approach to designs: "Our projects are examples of attitudes rather than designs. They are comments rather than statements."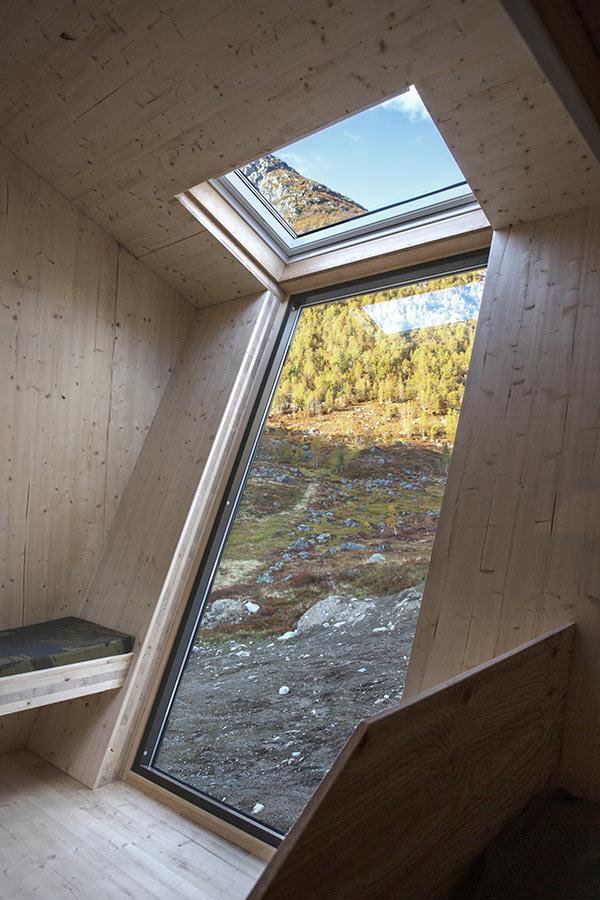 The firm distances itself from the concept of master architects familiar from other architecture offices. "The focus is not on a stroke of genius by an individual, but rather on the result of many people working together," says Executive Director Jette Cathrin Hopp. In 2010 the architects received the Global Award for Sustainable Architecture for their holistic designs with a constant striving for sustainability.
Text: Gertraud Gerst
Translation: Rosemary Bridger-Lippe
Photos: Ketil Jacobsen, Jan M. Lillebo, Snøhetta
Other articles
that might interest you